We Build Data Driven Lead Generation Strategies
SMART INBOUND MARKETING STRATEGY
Get More leads Convert More Customers Increase Lifetime Value Increase Sales Revenue Growth.
Relevant content is a fundamental element of an inbound strategy. SiO Digital prides itself on creating contextual content for each stage of the buyer's journey. We know how to attract strangers that will ultimately become promoters.
Buyer personas – i.e. the ideal customer profile – allow us to refine content so everything is centered on the customers, their concerns, needs and interests. In the Inbound Methodology, lead generation tactics focus on  workflows to qualify the leads further down the sales funnel.
SiO Digital doesn't stop to work with qualified leads. All efforts come to fruition thanks to lead nurturing strategies. Be it more landing pages, special content offers or email campaigns, we help you close these hard earned prospects.
Inbound Marketing is about working towards the ultimate goal: delight. Building rapport ensures buyers become promoters of a service, product or brand. Getting your audience to you is not enough, it has to stay around and help your business thrive.
WHY OUR
INBOUND MARKETING APPROACH

IS

SMARTER
"Understanding your buyer personas will give you the most valuable insights and will help you to implement an efficient lead generation strategy. By combining intelligence and inbound, we are able to respond to the needs of your clients with mathematics and machine learning."
GIOVANNI LETELLIER
Founder, CEO ~ SiO Digital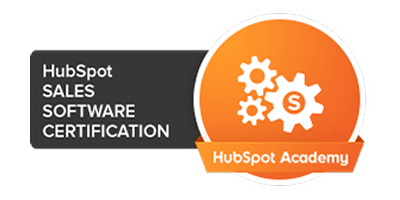 How To Leverage Data-Driven Marketing To Generate Leads
We help B2B Companies leverage the vast amount of data intelligence available so they can identify their high value targets and implement a lead generation strategy via the Inbound Marketing approach.
Building a data-driven lead generation strategy that delivers revenue growth and meets the needs of your prospects in all stages of their buyer's journey is like solving a Rubik's cube by understanding its algorithm…
High Quality Lead Generation
Focused Results
Smart Insights
Lead Scoring
REQUEST A CONSULTATION
SMART INBOUND MARKETING PERFORMANCE
89%
Website Traffic Increase
x 4.7
More Leads Generated
This is how much your business can grow in 6 months with a Data-Driven Lead Generation Strategy.
COME JOIN THEIR RANKS
DISCOVER A SMARTER APPROACH TO BUSINESS GROWTH