Ai-Powered B2B SEO Agency
Ai Driven SEO Services
Rank Higher, Faster with Ai SEO
SiO Digital is an Ai-powered B2B SEO agency focusing on keywords analytics and organic search tactics to generate high quality leads for your business. The core of our lead generation services is data and predictive analysis. Our performance is the result of meticulous programs crafted around your target audience, B2B SEO strategies and your ROI.
DATA-DRIVEN B2B SEO COMPANY
PHASE 1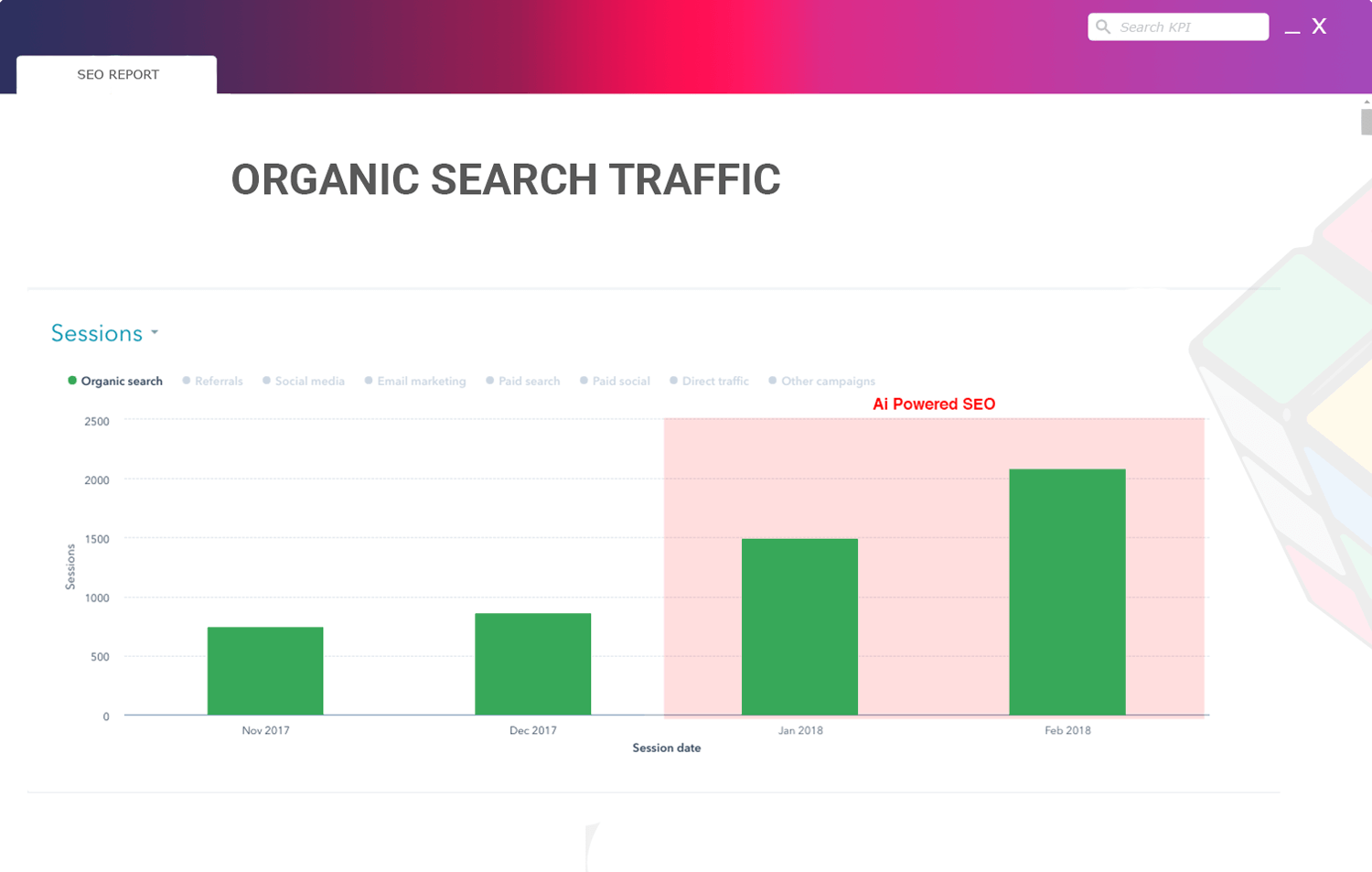 SEO LEAD GENERATION STRATEGIES
PHASE 2
Link building is the ongoing process to maximize your SEO. We choose quality backlinks over quantity.
Social media content distribution on the right channels is essential to improve reach.
Schema markup is a great SEO-boost tactic to help search engines pull your most relevant, informative content for users.
Content clusters (or content silos) are a series of content pieces built around a pillar. We use clusters to support SEO and augment content value.
Analytics help us understand user behavior. We track keyword ranking and traffic metrics so we never miss a chance to improve.
All our Ai powered SEO strategies and tactics focus on B2B conversion rate optimization, from stranger to lead to customer.
B2B Inbound marketing is the most user-centric lead gen methodology. We keep optimizing to deliver the ultimate user experience throughout.
Bring Artificial Intelligence in Your SEO
SiO Digital offers you a one-month trial on the keyword of your choice. In that short period, we'll use AI based SEO data and insights to increase your website traffic and ranking organically.
AI HELPS US TO DELIVER OUTSTANDING SEO RESULTS
Top 3 rankings on nearly all target keywords in just a few months…
We grew from 141 to over 150,000 monthly organic search visitors…
Clicks up 500%, numbers of ranking keywords doubled…
This is how much your business can grow in 6 months with a Data-Driven Lead Generation Strategy.
See Case Studies
Why Trust SiO Digital SEO Expertise?
Power up Your Ranking with our Ai Powered B2B SEO Company
SiO Digital is a full-service B2B digital marketing company located in Los Angeles and San Diego specializing in SEO and lead generation, using mathematics and artificial intelligence as a ranking booster. Your business deserves more visibility, more brand awareness, and more customers. We implement data driven marketing strategy tailored to your audience and your goals.
We strongly focus on user-centric techniques so our clients become a valuable resource for users. In the short term, our AI SEO process positions you at the top. In the long term, your organic visibility keeps fattening up and your leads conversion increases.
Ready to Make It to the First Page?